Venue
The conference will be held at the Berlin-Brandenburg Academy of Sciences and Humanities, directly at the Gendarmenmarkt, a central place in the Eastern City of Berlin.
Address
Berlin-Brandenburgische Akademie der Wissenschaften
Jägerstrasse 22/23, 10117 Berlin
There are two entrances, enter from Jägerstrasse 22/23.
Find it on OpenStreetMap and Google Maps.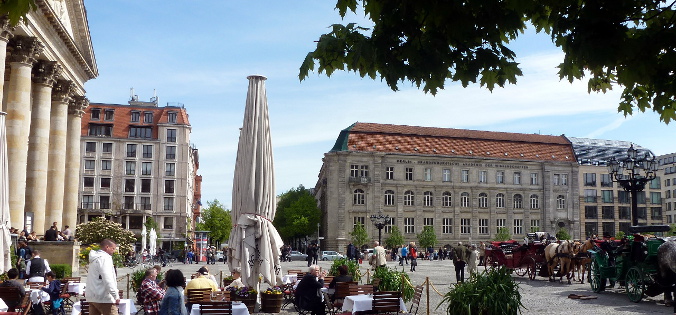 It will take place at the Einstein Hall (the roof terrace is available for socializing and catering).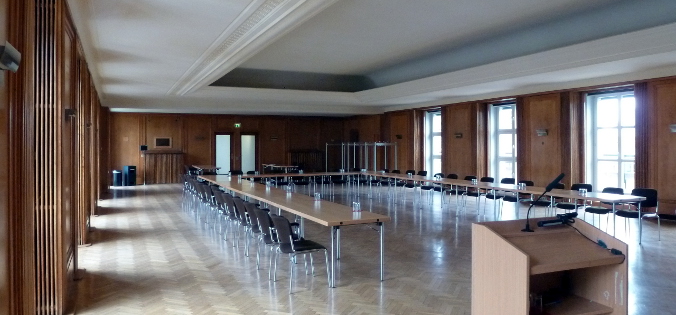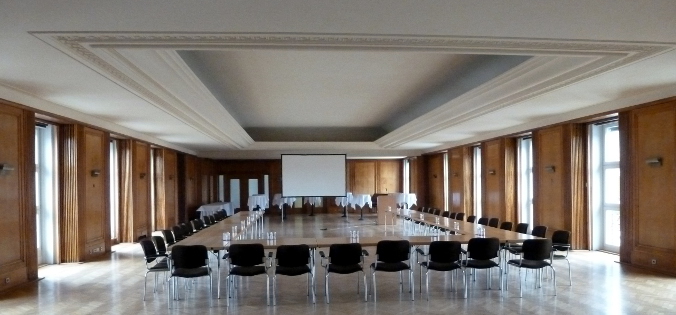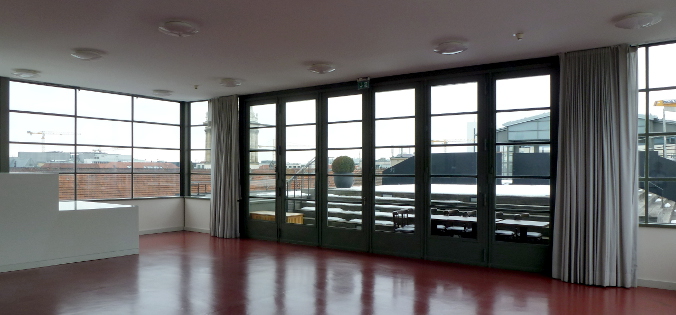 ---
At the Venue
The Gendarmenmarkt is a pretty good place to be. We're surrounded by plenty of good to high quality restaurants, coffeehouses, and bars. See www.gendarmenmarkt.de for an extensive list of them around our venue. Prices are often bearable.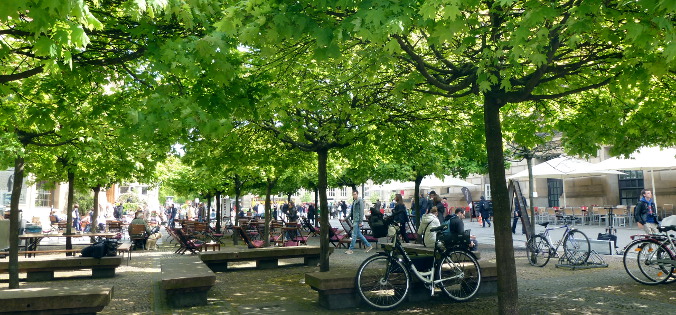 There are many opportunities to sit down between the talks or tutorials and exchange ideas or just enjoy the urban scenery.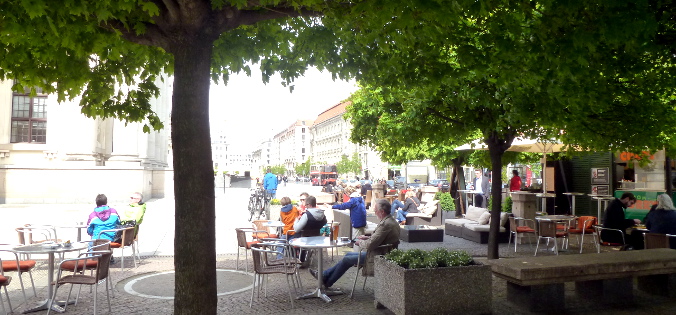 ---
Gastronomy and Food
Don't fear the tourist trap. Since Berliners work and dine at or near the Gendarmenmarkt as well, prices are mostly between okay to slightly upscale. During the day you'll find many "business lunch" offers (reduced prices).
Walking the "Friedrichstrasse" northward toward the train station of the same name, there are several normally priced snack bars, bakeries, and grocery stores.
Following the "Leipziger Strasse" westward (toward Potsdamer Platz), the "Mall of Berlin" has the 2nd floor filled with gastronomy, in the basement and main floor are grocery stores.
---
Around the Venue
Around us are many of the landmarks of the historical and renewing Berlin.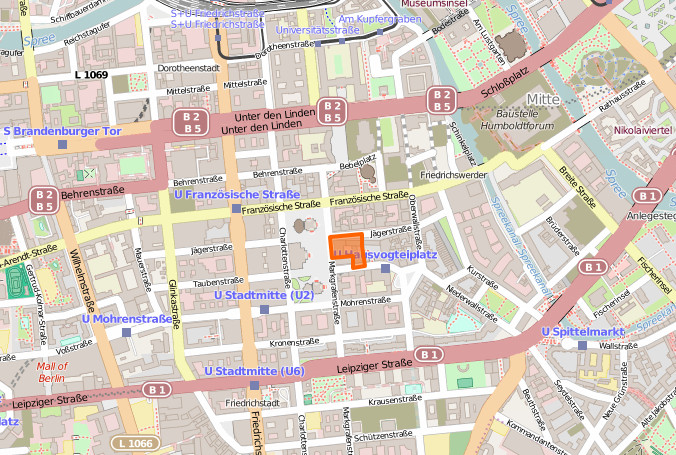 (Map created by openstreetmap.org)
Some meters westward is the Friedrichstrasse (restaurants and bars, shopping, culture and entertainment). A bit more to the west, following the "Leipziger Strasse", we have the Potsdamer Platz (restaurants and bars, cinemas, shopping).
Just a short walk to the north and you arrive at the historical boulevard Unter den Linden with the Brandenburg Gate at the west and the Berlin Cathedral at the east. The Humboldt University with its main building and central campus is in between. A bit more to the north is the historical campus of the Charite, one of Europe's oldest and largest university hospitals.
Eastward we have the Nikolaiviertel (Nicholas' Quarter, Berlin's historical center) directly at the river Spree with nice but a bit touristy restaurants and shops. Nearby is the Museum Island with five great museums.
---
Not That Far Away
The area around the Gendarmenmarkt ist mostly the established, official Berlin with governmental and scientific organizations, large businesses, shopping malls, law firms and consultancies, classic culture and museums.
If you want to explore some counter culture, dive into the diverse startup scene, or just want to enjoy your latte with the friendly hipsters, the following advice will help:
TBD.
---
Helpful Stuff