Invited Speakers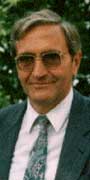 Ernst Dieter Dickmanns was born in 1936. He studied aerospace and aeronautics at RWTH Aachen (1956–1961), and control engineering at Princeton University (1964/65); from 1961 to 1975 he was associated with the German Aero-Space Research Establichment (now DLR) Oberpfaffenhofen, working in the fields of flight dynamics and trajectory optimization.In 1971/72 he spent a Post-Doc Research Associateship with the NASA-Marshall Space Flight Center, Huntsville (orbiter re-entry). Pioneering work in autonomous driving In the beginning of the 1980s his team equipped a Mercedes-Benz van with cameras and other sensors. The 5-ton van was re-engineered such that it was possible to control steering wheel, throttle, and brakes through computer commands based on real-time evaluation of image sequences. Software was written that translated the sensory data into appropriate driving commands. For safety reasons, initial experiments in Bavaria took place on streets without traffic. Since 1986 the Robot Car "VaMoRs" managed to drive all by itself, since 1987 at speeds up to 96 km/h, or roughly 60 mph.
test
test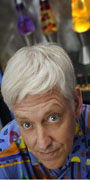 Peter Norvig is the Director of Research at Google Inc. He is a Fellow of the Association for Computing Machinery and the American Association for Artificial Intelligence and co-author of Artificial Intelligence: A Modern Approach, the leading textbook in the field. Previously he was head of Computational Sciences at NASA and a faculty member at USC and Berkeley.
test
test
test
test
test
test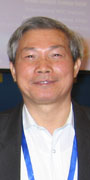 Prof. Zhongzhi Shi is leader of the Intelligence Science Group in the Key Lab of Intelligent Information Processing, at the Institute of Computing Technology, in the Chinese Academy of Sciences in Beijing. He is one of the leaders of the Chinese AI community, serving as Vice President for the Chinese Association of Artificial Intelligence, and Executive President of the Chinese Neural Network Council. His research interests include the foundational theory of intelligence,distributed intelligence, machine learning, neural computing and data mining. He has published 11 monographs, 12 books and more than 400 research papers in journals and conferences. His 1992 monograph "Principles of Machine Learning" was published in English, but his most recent monograph "Intelligence Science and Knowledge Discovery" is currently available only in Chinese. He has supervised 6 postdocs, more than 50 PhD and more than 100 MS students. He has also been active in the Western AI world, with membership in IEEE, ACM and AAAI, and has lectured and researched at many universities in America, Europe, Singapore, Hong Kong and Australia.
test
test

Aaron Sloman is a philosopher and researcher in artificial intelligence and cognitive science, at the University of Birmingham in England. His research focuses on architectures for human-like agents, with attention to diverse issues including motivation, learning strategies, forms of representation, emotion, vision, causation, consciousness, mathematics, causation and meta-ethics. One of the research goals he has promoted is the creation of robots able to replicate an interesting subset of the intelligence of a typical human child (not a new-born infant), including everyday mathematical reasoning. Born in Southern Rhodesia, he was a Rhodes Scholar in 1957 and studied mathematical logic and philosophy at Oxford, following which he pursued a diverse career including an interval at the University of Sussex managing the development of Poplog (a sophisticated multi-language design environment for AI and cognitive science), and a stint as Head of the School of Computer Science at Birmingham. His diverse research has probed the foundations of biological and machine intelligence in multiple unique ways, often illuminating deep issues ignored by the bulk of artificial intelligence researchers.
The biological bases of mathematical competences: a challenge for AGI