AGI-08 Workshop on the Sociocultural, Ethical and Futurological Implications of Artificial General Intelligence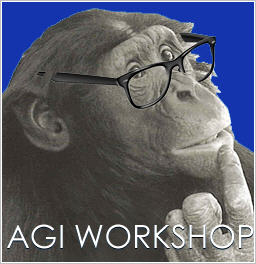 A Post-Conference Workshop for AGI-08, the First Conference on Artificial General Intelligence
Artificial General Intelligence (AGI) is a topic with numerous implications beyond the boundaries of science and engineering. As AGI technology develops, it can be expected to have increasingly dramatic impacts on human society, including commerce and economics, and all other aspects of human life.
In recent years there has been a series of conferences addressing the broader implications of AGI technology in a futuristic vein, including for instance:
However, the discussion of the broader implications of AGI that occurs in such contexts is not always fully informed by the technical and scientific details of AGI science. The objective of this Workshop is to confront and explore the social, cultural, ethical and futurological implications of AGI in a way that takes full account of the current state of knowledge in the AGI field, as represented by the work presented at the AGI-08 conference.
AGI-08 Workshop Papers & Videos
---